Powering Your World
Dynatech International is a Defense and Commercial supply chain partner providing long term engine lifecycle management for land and air platforms. With extensive experience in managing engine sustainment programs, and a vast inventory to support those operations, Dynatech is your proven partner for engine related programs.
Driving Success in Engine Sustainment Programs: Dynatech International's Unmatched Expertise and Experience
Dynatech International is at the forefront of supporting engine sustainment programs, catering to a wide range of military and civil land platforms. With a focus on tactical vehicles, tanks, armored vehicles, reciprocating and jet engine configurations, generator sets, and industrial engines, we provide comprehensive solutions to ensure the longevity and optimal performance of these critical assets. With over 20 years of exceptional experience, we have established ourselves as a trusted partner in driving successful programs encompassing maintenance, repair, and overhaul (MRO), upgrades, and obsolescence mitigations.
Supporting Military and Civil Land Platforms
At Dynatech International, we understand the criticality of engine sustainment for military and civil land platforms. Whether it's ensuring the reliability of tactical vehicles during crucial missions or maintaining the power and efficiency of tanks and armored vehicles, we possess the expertise and resources to deliver tailored solutions. Our capabilities extend to both reciprocating and jet engine configurations, as well as generator sets and industrial engines, enabling us to address diverse requirements across various sectors.
Unmatched Expertise in Program Execution
With our extensive experience in engine sustainment programs, we bring unrivaled expertise to the table. Our team of highly skilled professionals is well-versed in the intricacies of maintaining, overhauling, upgrading, and mitigating obsolescence in engines. We closely collaborate with our clients to understand their specific needs, ensuring that our solutions align with their goals and objectives. From comprehensive MRO services to strategic upgrades that enhance performance and efficiency, we are committed to delivering results that exceed expectations.
Driving Successful Programs
At Dynatech International, success is not just a buzzword; it's a fundamental principle ingrained in our DNA. Over the years, we have built a strong track record of driving successful engine sustainment programs. Our holistic approach includes a meticulous assessment of each engine's condition, the implementation of best practices in maintenance and repair, and the incorporation of cutting-edge technologies to optimize engine performance. Moreover, our proactive approach to obsolescence management ensures that our clients' engines remain efficient and relevant, even in rapidly evolving environments.
Commitment to Quality and Reliability
As a leader in engine sustainment, we are unwavering in our commitment to quality and reliability. We adhere to stringent industry standards and continuously invest in advanced technologies, state-of-the-art facilities, and comprehensive training programs for our personnel. This commitment ensures that our clients receive services of the highest caliber, resulting in engines that perform optimally, maintain longevity, and withstand the demands of rigorous operational environments.
Dynatech International stands as a trusted partner in engine sustainment programs for military and civil land platforms. With our extensive experience, exceptional expertise, and unwavering commitment to quality, we deliver comprehensive solutions tailored to our clients' needs. Whether it's MRO services, overhauls, upgrades, or obsolescence mitigations, we possess the capabilities to drive successful programs that enhance the performance, reliability, and longevity of engines.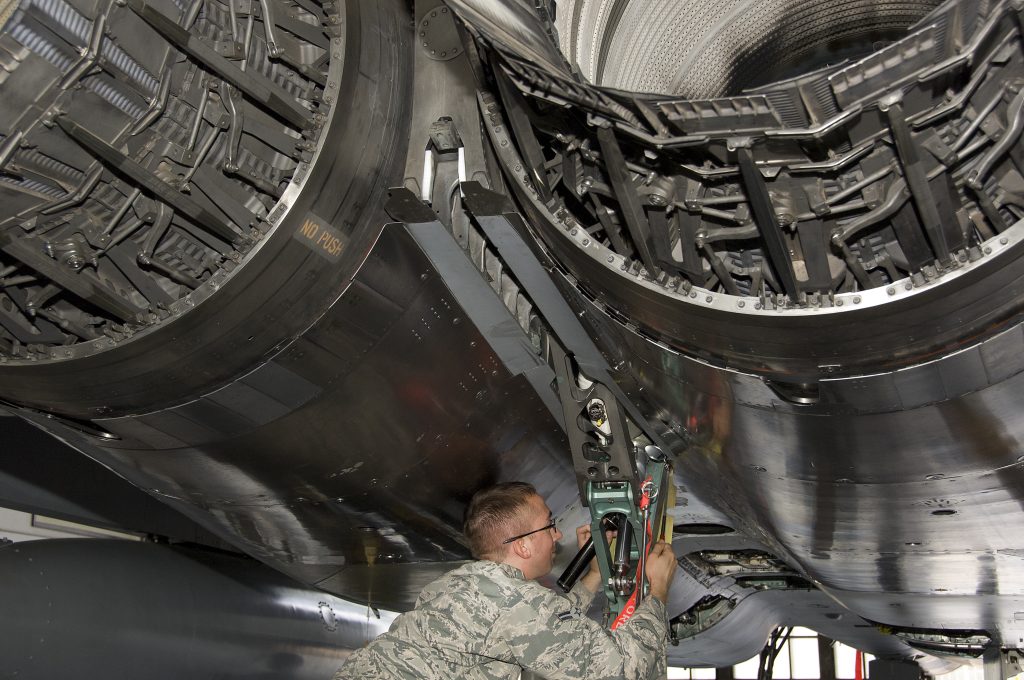 Land Platform Engine Sustainment
Dynatech International supports engine sustainment programs for military and civil land platforms such as tactical vehicles, tanks and armored vehicles for both reciprocating and jet engine configurations, generator sets and industrial engines. We have over 20 years of exceptional experience driving successful programs for MRO, overhauls, upgrades and obsolescence mitigations.
Aircraft Engine Lifecycle Management
We have been successfully supporting engine lifecycle management programs for military and civil air platforms such as turbo props, reciprocating engines, jet engines, fan modules, augmenters and auxiliary power units (APUs). We have exceptional experience supporting programs in MRO, turbo jets, turbo fans, fighter engines and helicopter engines through our network of FAA 145 certified repair stations.
Trust Dynatech International to be your partner of choice in achieving excellence in engine sustainment.
We aspire to be the preeminent full spectrum defense and commercial supply chain company. We leverage advanced technologies and industry-leading practices to provide superior products, quality parts, rotables, and repair management services in a timely, cost-effective, and environmentally responsible manner. We partner with best-in-class US and International companies exceeding the demands of both commercial and governmental clients. Our commitments to innovation, customer satisfaction, and environmental responsibility set us apart.